Piano Teacher In Scotts Valley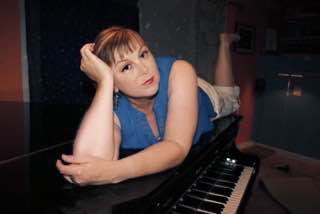 Here at Little Mozarts 4 FUN , Scotts Valley we specialize in group lessons. We are the only studio offering group lessons in Santa Cruz County.
Little Mozarts 4 FUN is a music school. Our piano teachers specialize in group lessons, in both Santa Cruz and Scotts Valley, with emphasis on piano for children aged 2 ½ to 7. Our approach develops every child's birthright to basic music competence by encouraging both the actual experience of music making AND the learning of valuable music concepts which enable us to learn not just piano but any instrument in our musical future.
For the past 15 years, Little Mozarts 4 FUN of Scotts Valley has been teaching groups of 4 - 6 year-olds to play piano with great success. This year we have added a new preschool program to benefit even younger students. The new KiddyKeys® classes will give preschoolers the opportunity to develop a love for music at an even earlier age.
Our Mission:
To provide group piano tuition to as many children as possible through AFFORDABLE weekly lessons. We want to bring music back into the homes of our children, their families and the future generations.
While the Little Mozarts 4 FUN name may not be familiar to parents, we offer something more than an existing traditional music class---a class that exposes your child to the possibilities of learning to play an instrument and read music in a fun and engaging learning environment.
Samantha Allott was born in England and has studied the piano from age 7 She obtained a degree in Music in 1989 before moving to California with her husband where she became a piano teacher. She has two teenagers who are the reason she became interested in working with youngsters at the piano. Shocked by how little music education kids were getting in school prompted her to start Little Mozarts 4 FUN
Owner and Teacher, Samantha Allott (Graduate Diploma in Music) believes that every child has an innate ability to grasp basic music principles. Her love for teaching music to young children stems from the knowledge that the ability to learn, understand and appreciate musical concepts lies within each child.
She believes that her work as a facilitator leads children on the path of music discovery and knowledge---a path that will forever benefit them as they further develop math, reading, spatial reasoning, and social skills.