OUTDOOR Group Piano Lessons for Kids
WELCOME to LITTLE MOZARTS 4 FUN
Over the past few months our world has changed and so has our teaching environment. We now offer OUTDOOR lessons in our brand new airy outdoor space. Teacher Sam now offers lessons in our brand-new outdoor studio. Each child has her or his own plexiglass screened Piano Pod™ built just for us! The pods let kids socialize with friends and learn safely in excess of county social distancing guidelines.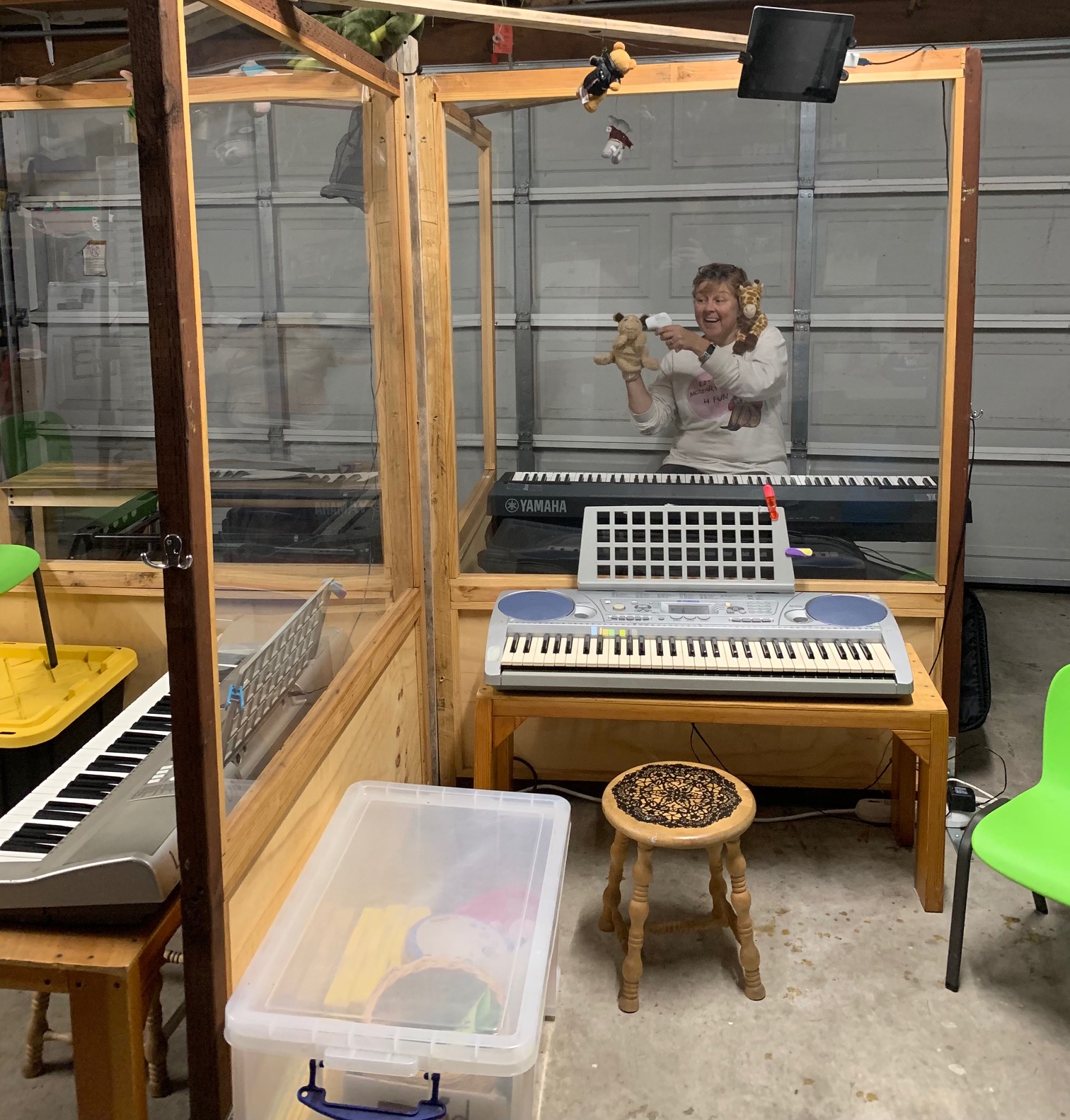 We offer small group lessons for different age groups.
Major Buddies: for 5-7 year olds.
Piano Presto: for 7-11 year olds.
KiddyKeys: ages 3-5 at your Mountain Music School.
Learn about Piano Presto (Ages 7+)
A Message from our students!
LittleMozarts4Fun Six Steps to Safety™ Covid-19 Protocol:
Student safety is our priority. We will implement the following procedures prior to entry into our classes.
Procedures
1
Piano pods, keyboards, equipment, and restrooms are sanitized before each class.
2
Students/parents will sanitize hands and maintain 6 feet social distance from other family units.
3
We will take your child's temperature before every class. If they have a temperature they will need to return home.
4
Your child will remain in their own 'Piano Pod' for the lesson.
5
Children's hands will be sanitized again at the end of class.
6
Piano pods, keyboards, equipment, and restrooms are sanitized after each class.